Children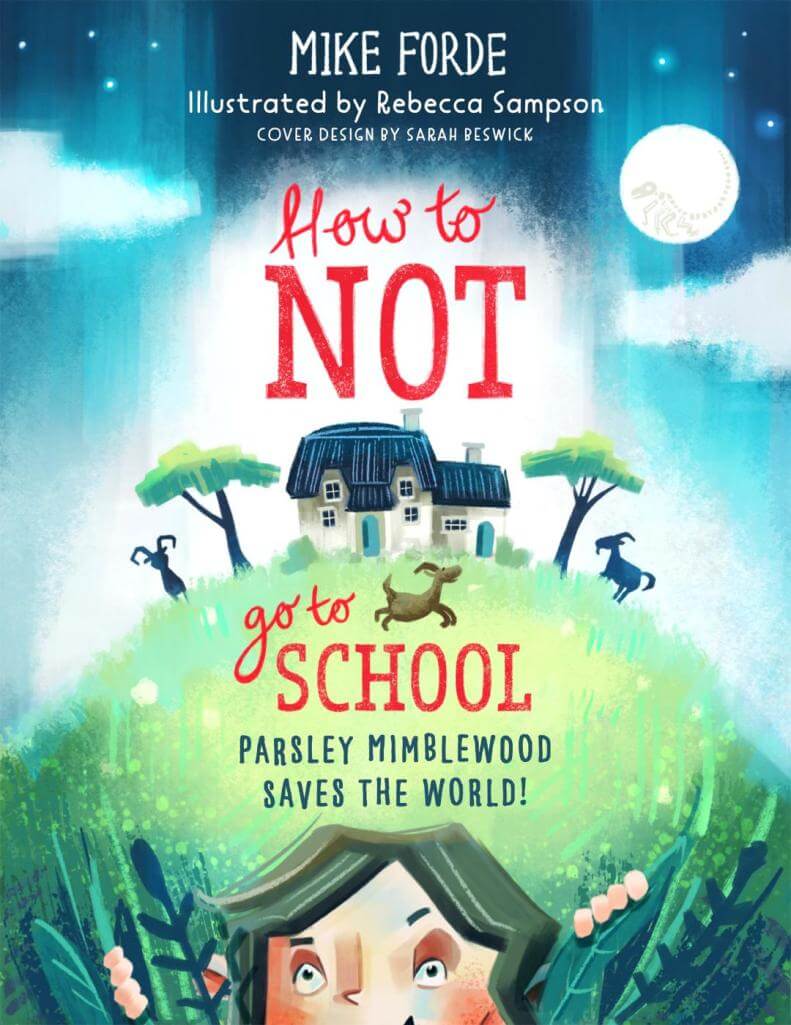 How to NOT go to School – Parsley Mimblewood Saves the World
Parsley Mimblewood is a home-schooled kid who sees herself as something of an expert on "How to NOT go to School". The story follows her daily whimsical adventures along with her 11 animals and 7 imaginary friends. Each chapter explores an issue that might be weighing on children's minds at the moment such as missing friends, dealing with emotions and feeling cooped up.
This is a great story, written by a Lancashire primary school teacher to help children during this lock-down period.  Please download it for free by clicking the link on the picture or visiting https://parsleymimblewood.wordpress.com/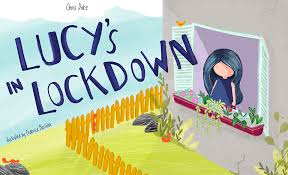 At school we love the Lucy's Blue Day book.  We are over the moon that the Author Chris Duke has created this book to support children's mental health during this lock down period. Please click on the link, to download it for free. lucys-in-lockdown
Anna Freud Centre  At this time of uncertainty, disrupted routine and restricted freedom, it's understandable to be feeling anxious. They are lots of advice for parents and carers, please click on the image.  There is also access to a toolkit, which includes resources for school staff, parents and carers and children to help manage anxiety and improve wellbeing during the coronavirus crisis. You will find practical activities such as mindful crafts, breathing exercises and other self-care ideas, informative videos, emotional expression worksheets and helpful strategies to address anxiety.  https://www.mentallyhealthyschools.org.uk/media/2025/coronavirus-anxiety-toolkit.pdf
C.H.A.T.S .Parent/carer
Help, Advisory ,Training Support group. – We are really trying to reach out to parents in lockdown who are currently supporting children and young people with emotional and mental health problems, such as; anxiety • Low Mood • Depression • Self Harm • Eating Disorders • Sleep Problems • Suicidal Thoughts • Obsessions and Compulsions • and more.  We are still here to help; if you need emotional/practical support or just someone to talk too please contact: Parent Reps: Claire – 07846 332609, Rebecca – 07939 685408, CAMHS/CPS: Wendy/Kat – 01524550650.  You are welcome to join our fortnightly Skype drop-ins Tuesday's 11-12pm. Email Claire chats_123@yahoo.com for an invite.

Achieve Change and Engagement (A.C.E) – For Year 6 children and upwards.
Coronavirus update:- A.C.E works with children and young people to support them to build emotional resilience, putting their voices at the heart of their work.  ACE is continuing to support young people during the coronavirus pandemic, using different methods. ACE is still open for referrals from young people, parents and other agencies at this time.  Usual service is supplemented by a seven day a week 10 am – 10 pm phone line for any young person aged between 11 and 25 in Lancaster Districts who is experiencing emotional distress and would like to talk to or text one of the emotional health workers.  Email: contact@a-c-e.org.uk or phone: 0800 144 8461, 07717316883 or 07468600903. Click the logo to take you to the web page.
Teenagers
Kooth is an online counselling and emotional well-being platform for children and young people, aged 11 to 18,accessible through mobile, tablet and desktop and free at the point of use.The website allows young people to gain anonymous access to advice, support and guidance on any issue that is affecting their well-being. From friendship or relationship issues, family disagreements or difficult home lives, to concerns around eating, anxiety,stress, depression, self harm, suicidal thoughts etc.
Mee-Two – Don't let it bring you down. With MeeTwo you can: Ask questions; anonymity means that you can ask about literally anything Get advice from other teenagers; you'll soon find out that you are not the only one struggling with a particular issue Help other young people; sharing your experiences can help other kids who are in the same situation Get expert input; a team of experts ensure that all questions get smart safe support. Learn about stuff they don't teach you at school; wellbeing, mental health, sexual health, relationships, friendships and a whole lot more. Be sure that you are safe; every post gets checked before it goes live so there is zero bullying Feel free to reach out to us directly if you have any questions: support@meetwo.co.uk MeeTwo has been designed by young people for young people. It has the support of experts and schools across the UK. Please remember MeeTwo cannot provide medical or crisis support.
Child Exploitation and Online Protection Command (CEOP) help children stay safe online. Has someone acted inappropriately towards you online, or to a child or young person you know? It may be sexual chat, being asked to do something that makes you feel uncomfortable or someone being insistent on meeting up. You can report it here. https://www.ceop.police.uk/safety-centre/
Parents
Coronavirus (COVID-19) Advice and support for parents and carers – Whether you are working from home with your children or supporting children who are struggling due to coronavirus, this site provides lots of tips and advice.  It also covers topics, such as; managing tantrums, behaviour, routines, anxiety, family tension and lockdown separation. Please click on the image.
We are improving Access to Psychological Therapies (IAPT) service part of Lancashire and South Cumbria NHS Foundation Trust. We are a wellbeing service offering a range of free psychological therapies to people aged 16 and over in Lancashire.  Mindsmatter offer access to a range of brief therapeutic interventions, including online programmes and one-to-one therapy, across our localities to support people's differing emotional needs.  This service is run by the NHS and operates a self-referral service, please click on the link: Mindsmatter
Every Mind Matters – Having good mental health helps us relax more, achieve more and enjoy our lives more. We have expert advice and practical tips to help you look after your mental health and well-being.
Well Communities give support to people recovering from drug and alcohol addiction through therapy, counselling, peer mentoring, employment training and social activities. They help their members start their lives afresh with new friends, stronger family links and better prospects.  They have the expertise to support people with a variety of problems such as a history of offending, mental health issues, homelessness, learning difficulties and childhood abuse. Services are free and people can use them for as long as they want.