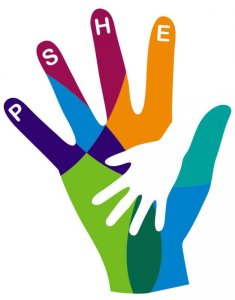 #achievement #enrichment 
'Let all you do be done in love.' Corinthians 16:14
Our Intent
At St. Joseph's our goal for PSHE/HRSE education is that children know how to be safe, healthy and emotionally regulated, so that they can manage their future lives in a positive way, by developing:
Understanding of how to look after their physical and mental health and well-being

The ability to build healthy, respectful relationships based on equality and non-discriminations

The personal, social and academic attributes needed to make a meaningful contribution to society
We aim to help all our children understand how they are developing personally and socially and tackle many of the moral, social and cultural issues that are a part of growing up. The intent of our PSHE curriculum is to deliver a curriculum which is accessible to all and that will maximise the outcomes for every child so that they know more, remember more and understand more. Our children are encouraged to develop their sense of self-worth by playing a positive role model in contributing to school life, church life and the wider community.  
Through our curriculum we want all our children to learn a good balance of these overarching concepts:
Relationships and health education

Drug, alcohol and tobacco education

Keeping safe and managing risks

Mental health and emotional wellbeing

Careers, financial capability and economic wellbeing

Identify, society and equality
We do all of this with the love, security and comfort of our school family and our Lord.
Please read through our policy:
We have created a progression of knowledge and skills from EYFS to Yr 6:
PSHE knowledge and skills progression 
We have devised our key vocabulary list which is progressive through the Key Stages and the concepts:
Useful websites:
KS1: https://www.bbc.co.uk/bitesize/subjects/zmpfb9q 
BBC education's PSHE. List of PSHE websites for 4-11 year old students, including games and activities and resources for teachers and parents.
Kidsmart, learn about the internet and being a SMART surfer; plus lots of good sites for children.
CBBC's stay safe on line. Test your internet safety knowledge with Hacker, listen to some Stay Safe songs with Helen Skelton, News Kids On the Block and Bobby Lockwood and get some tips from the Horrible Histories gang.
Safety Net Kids, all things to do with keeping safe.
E-Safety, Tablets and Apps, tips and links to child friendly apps.
Anti-bullying network, links to many sites to support anti-bullying.
Stop bullying,  Child-friendly, US site with tools to learn about bullying and how to prevent it.
Also check out our useful links for all the family at:
https://www.stjosephslancaster.co.uk/pastoral-team/helpful-hyperlinks/