Welcome to our Year 5 class page. Here you will find lots of important information about the learning taking place in our class. Mrs Beaumont will be teaching the class from Monday to Wednesday morning and Mrs Dodd will teach for  the rest of the week. We are also fortunate enough to have Mrs Senior as our class teaching assistant. 
Tuesday- Swimming for year 5
Wednesday- PE/games. Children should come to school wearing their kit on the morning of their lesson.  
Home readers are needed in school everyday so we have the opportunity to listen to your child read. Please encourage your child to read at least three times a week. 
Please sign up to Class Dojo if you have not already, as this is a valuable source of communication between home and school.
Thank you.
Year Five Curriculum 2021-2022
Please find attached the curriculum web to show all the learning taking place in year five during this term: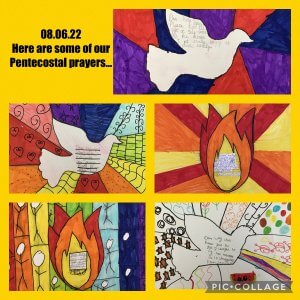 Year 5 learnt about electrical conductivity and tested which materials were the best conductors. We measured this by rating the brightness of the bulb. Did you know that water is an electrical conductor?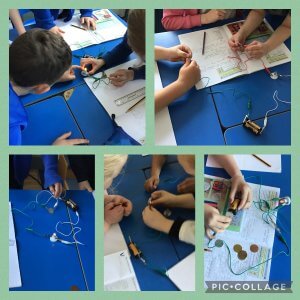 As part of our Science unit, we learnt how Spencer Silva and Arthur Fry stumbled across a glue that they later used for sticky notes. Here we are making our own glue using different materials and testing the strength of it: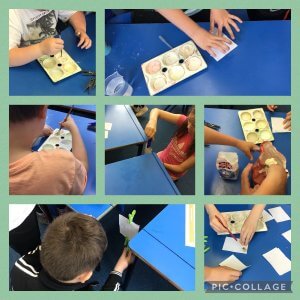 Here are our brilliant readers, who have read at least three times a week, for at least FIVE weeks this half term. They were rewarded with hot chocolate and a story from Miss Griffiths!
A special well done to Frida and John for answering so many questions about the book she read- they won their own book to take home (they can be seen in the photo).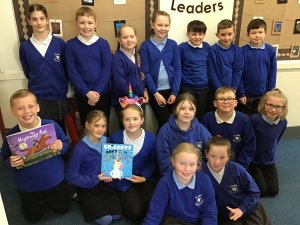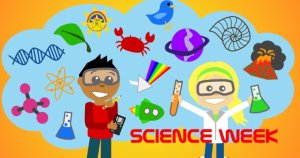 For Science week, there was a logo competition. Year 5's winner was Alison and the runner up was Lilly. Here were their designs: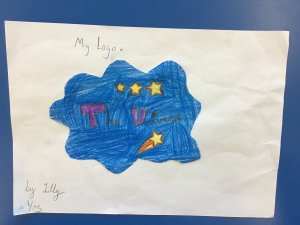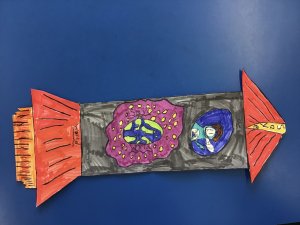 On Friday 25th March, the children were able to use a solar telescope on loan from Lancaster University. They had learnt all about the sun in the Autumn term so were able to recall their knowledge, while safely observing the sun! 
On Thursday 24th March, Year 5 could dress up like their unit's Scientist (Jane Goodall) or all in black, to represent the chimpanzees she observed for many years. Here is Alison dressed like Jane Goodall, complete with binoculars and her very own chimpanzee. What an effort from all the children!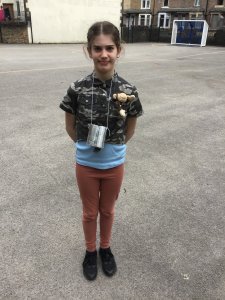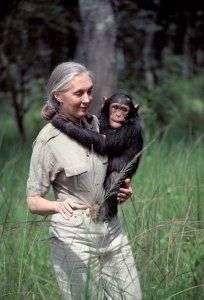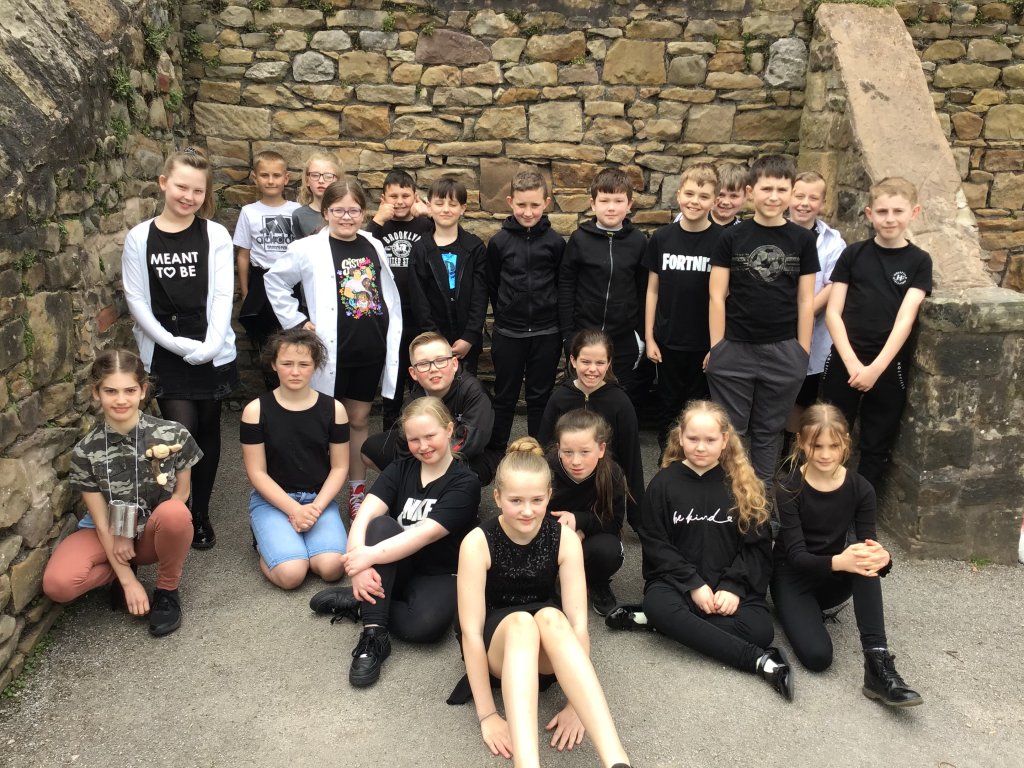 Parents were also invited to join in with one of the children's Science lessons- sexual reproduction in plants. They had to label the parts of a flower, describe each part's purpose and then identify the parts on real flowers. Finally, after watching a short video, they used all of their knowledge and scientific vocabulary to describe the process of pollination within plants. What a fantastic session!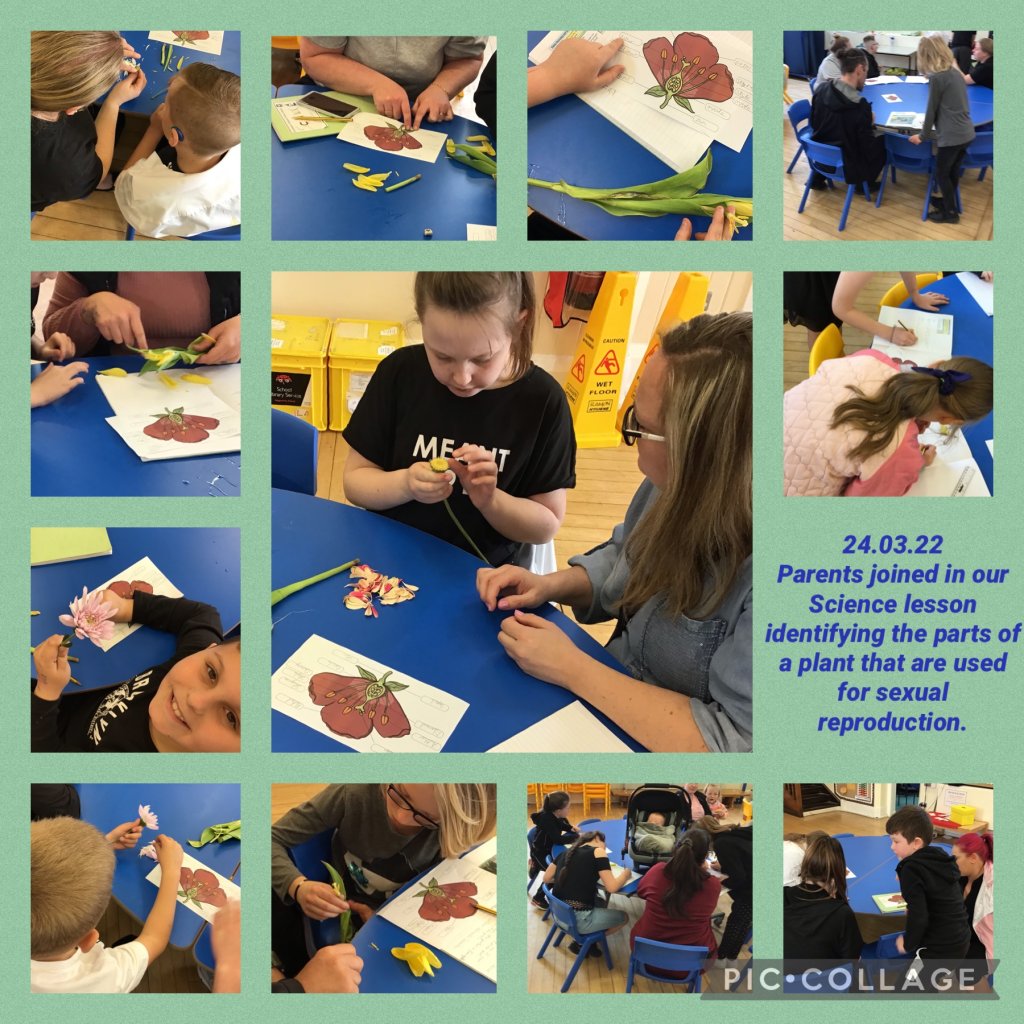 On Wednesday 23rd March, KS2 visited the World Museum in Liverpool. Year 5 found out more information about a range of animals, in preparation for their report writing. They consolidated their Science knowledge upon animal life cycles (sexual and asexual reproduction) and saw a range of animal skeletons. When the children learnt about Galileo during their Forces unit, they learnt about his work upon pendulums so were thrilled to find a pendulum clock at the museum! Here are some of the photographs:
Year 5 LOVE reading! Here we all are outside church wearing our fantastic World Book Day outfits, after attending Mass. Can you spot our special guests- Fr Jean-Paul and Miss Griffiths?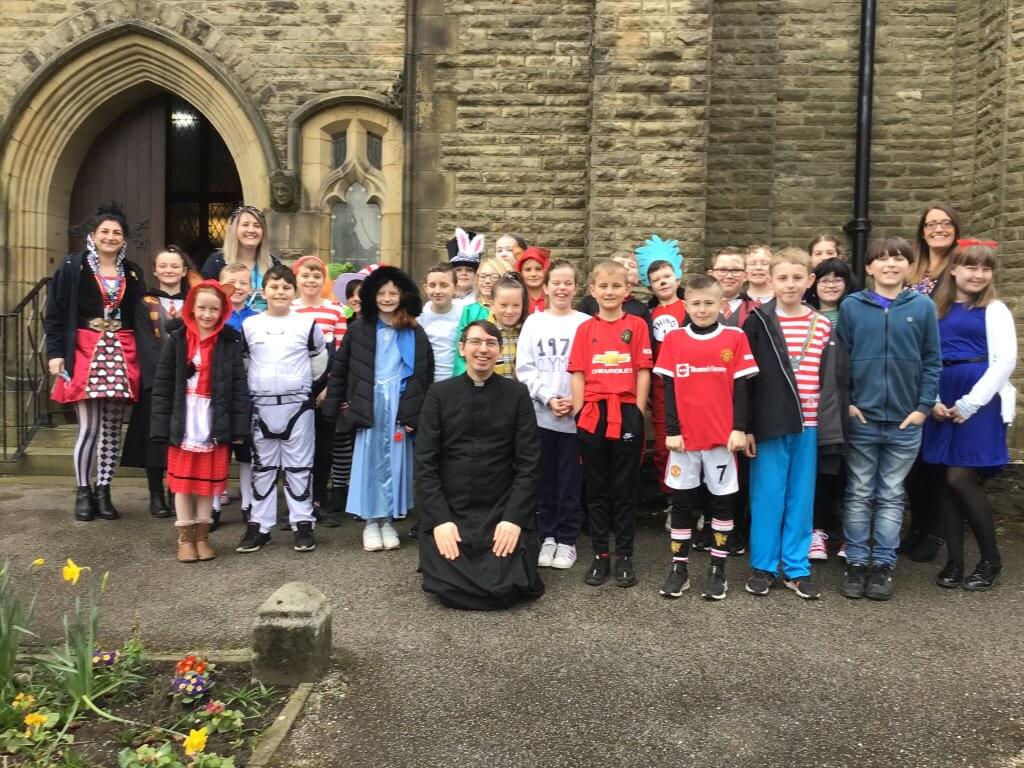 There was a 'book in a box' competition for World Book Day. Here were some of our fabulous entries! Can you name the book AND author?
On Friday 25 February, the children thought about their Lenten Promises. They decided upon something they would 'give up' and something to 'take on'. As part of Pope Francis' and Bishop Paul's request to reflect on coming closer to God through our hearts, the children collaged a heart with the Lenten colour of purple and wrote a short prayer. Here are some of our examples: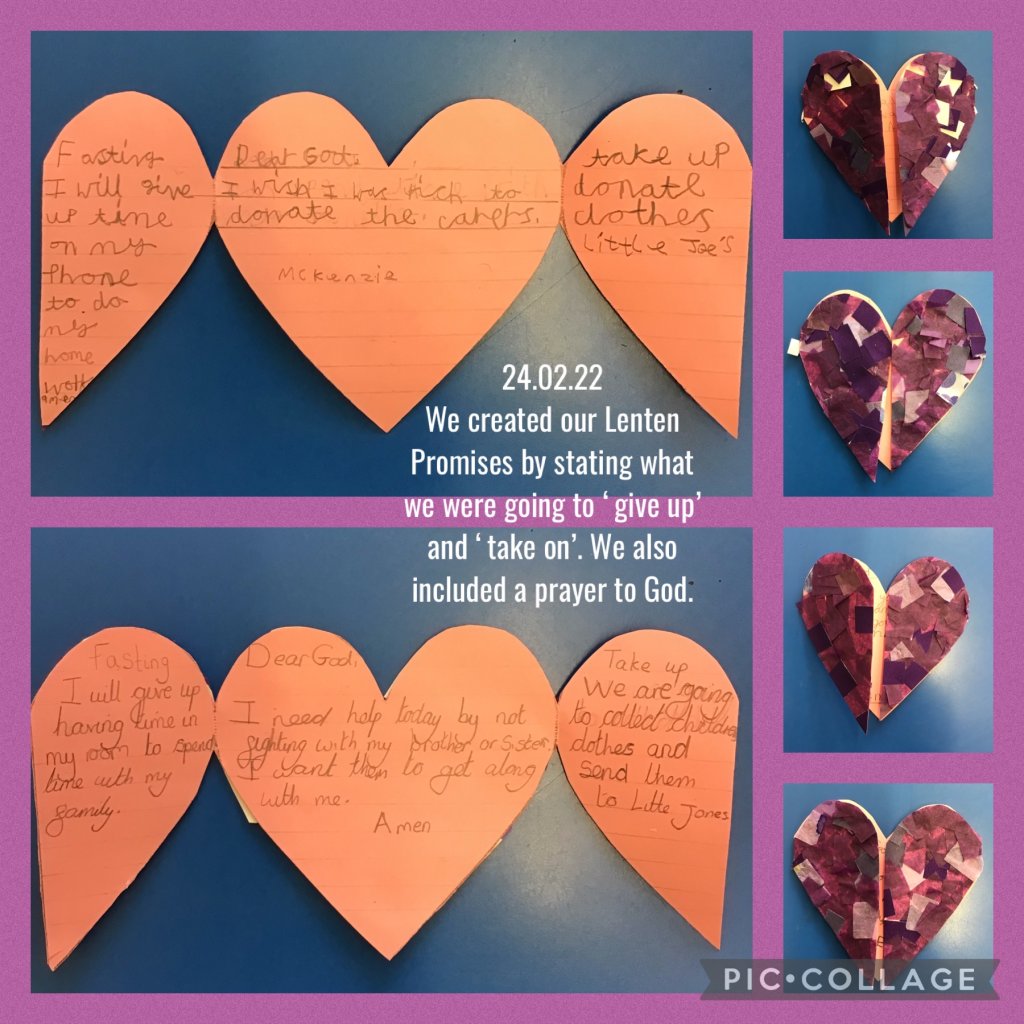 Because reading is a big focus across school, the children who had read at least three times a week for the last three weeks, were invited to share a story with our very own headteacher Miss Griffiths- what an honour! We had 13 children altogether from our class who achieved this- we are so proud of them!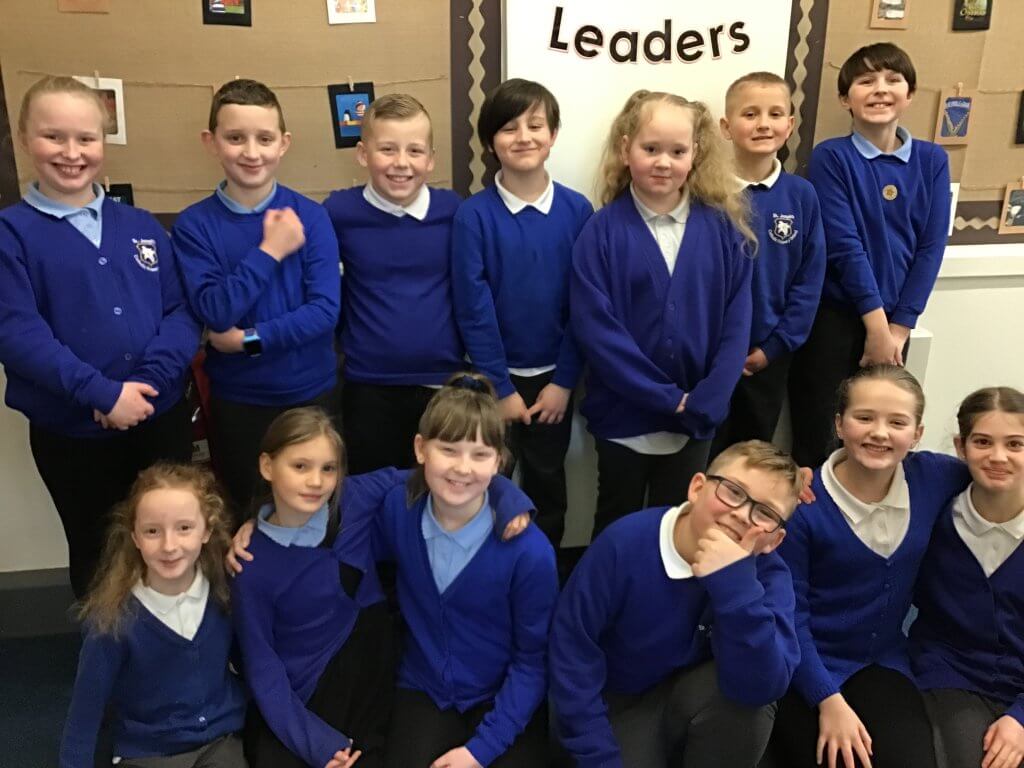 Some members of our class have received a Sports Leader qualification on Thursday 11th February 2022! This means that they can create their own playtime games for all ages, and lead them. What an exciting role!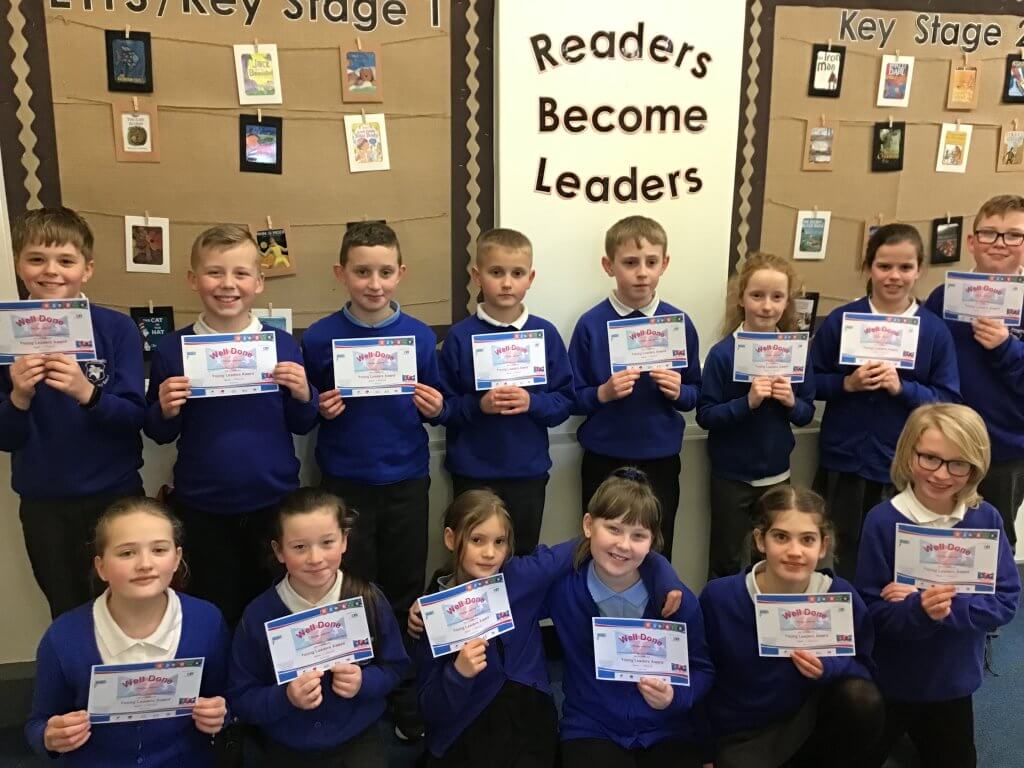 As part of Mental Health week, the children could have some well-being time and create their own clay love heart. Here are some action shots:
Because Year 5 had the best attendance overall last half term, they were able to choose a treat- they chose milkshakes AND ice cream! The children even asked for their ice cream in German, as they have been learning how to say fruit and vegetables in German. Well done! 
On Wednesday 8th December 2021, we visited the theatre to watch the Christmas production of Beauty and the Beast at the Dukes Theatre! The children loved the show!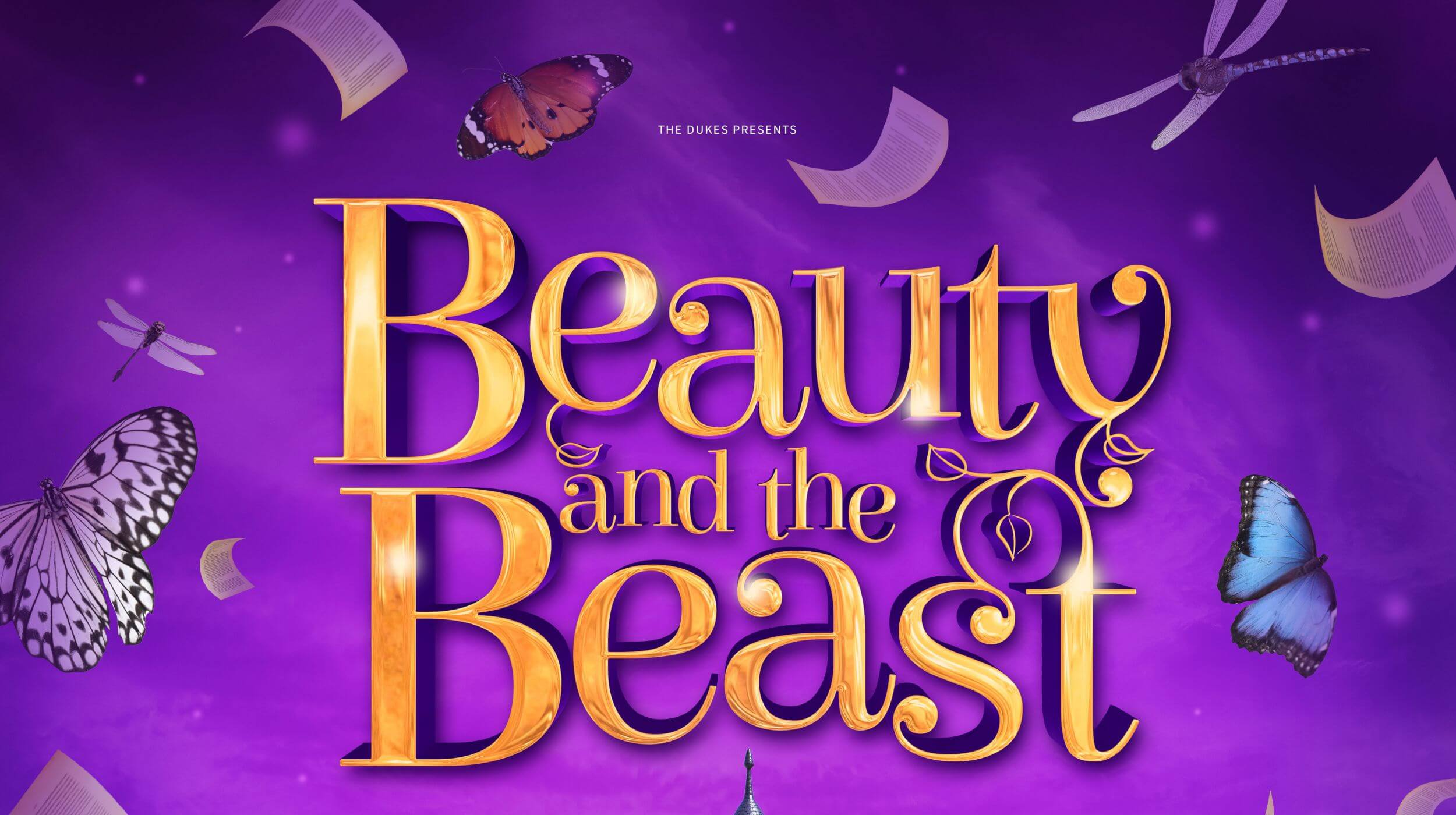 On Thursday 25th November 2021, Lancaster University visited Year 5 with their planetarium! The children learnt more about the planets within our solar system, as well as constellations, nebulas and black holes! They were also given the opportunity to apply their learning and create their own planet and describe what is is made from. Here are some of the photos taken:
Year 5 have also been learning about how day and night occur, as part of their Earth and Space science unit. Some of the children chose to present their findings using a model. Here is McKenzie and Alison explaining what they had learnt: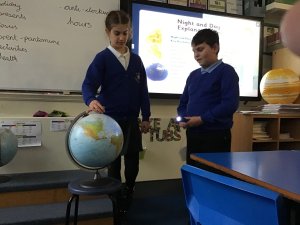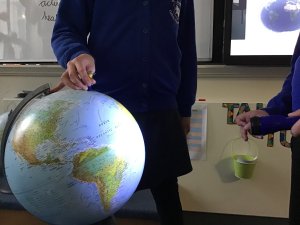 Autumn 1 curriculum web year 5 2021
On Friday 15th October 2021, we celebrated our Saints Day for Teresa of Avila. The class made our own ornament and researched facts about her. We had a great feast day!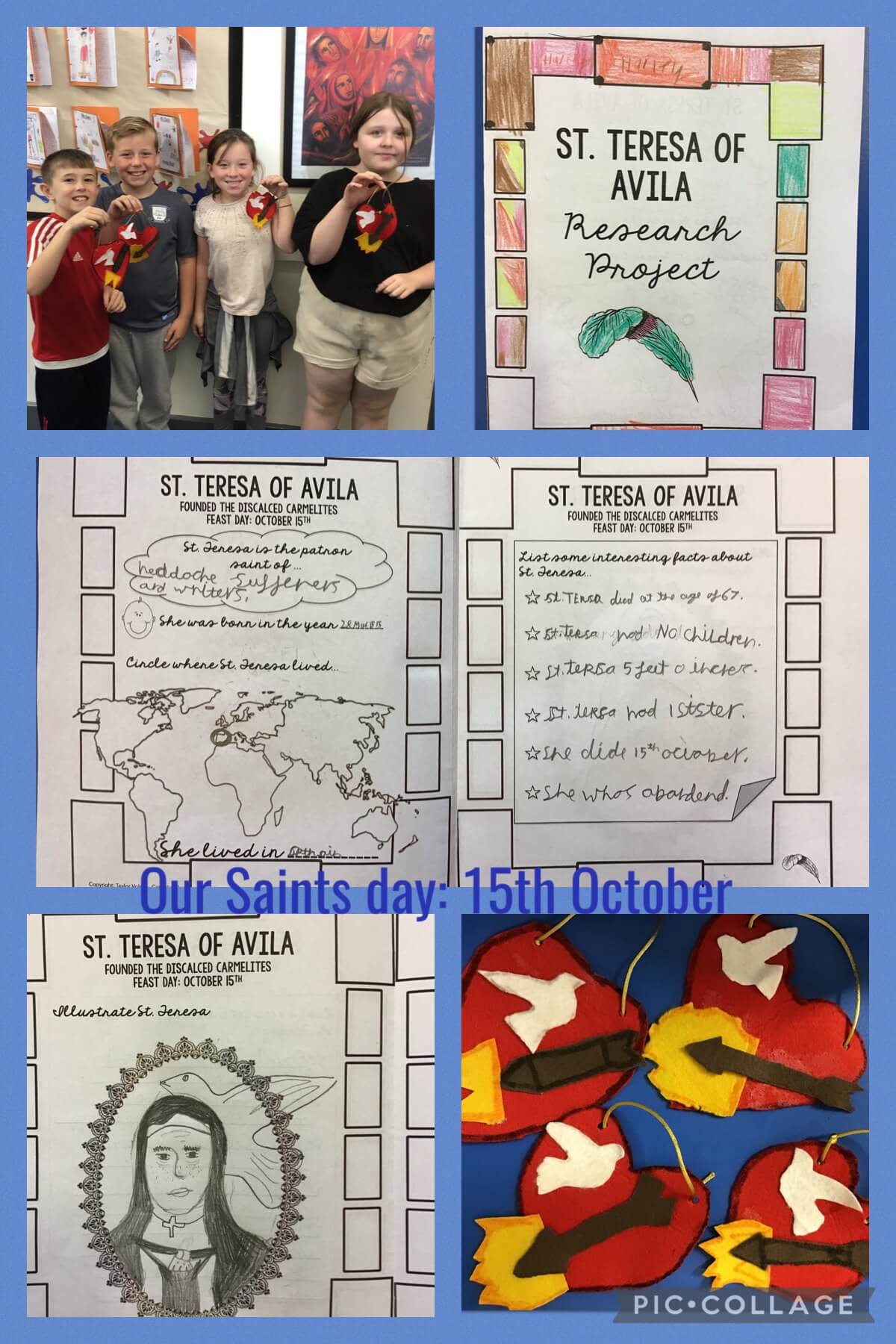 In English, we have been learning about playscripts. We wrote one based upon a scene from our class novel 'There's a Boy in the Girls' Bathroom' by Louis Sachar. Then, we performed our playscripts using intonation, tone, volume and actions. Here are some practice action shots:
In Science, we have been learning about the skeleton (one of the units we missed due to COVID). Here are some of our models we created and labelled: