#Reading
At St. Joseph's, we value the skill of reading and the opportunities it provides.  We want ALL of our children to develop a life-long love of reading and to unlock the potential that reading gives not just in school, but out of it.  Our children are the future and once they have mastered the skill of reading, they can achieve absolutely ANYTHING!
Reading for the future.
This slideshow requires JavaScript.
Lancashire Book Awards
Year 2 and Year 5 are taking part in the Lancashire Book Awards.
The children are encouraged to read as many of the suggested titles as they can, gaining stickers and certificates as they go!
They can write a book review or present the book they have read to the class in whatever way they prefer.
Each class then votes for their favourite book and Lancashire Library Service announce the winners. We are excited and proud to be part of this reading project.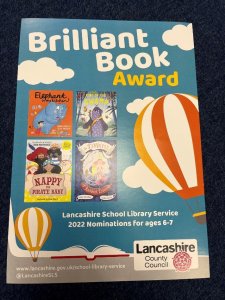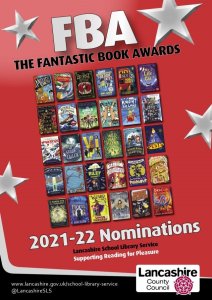 Class Reading charts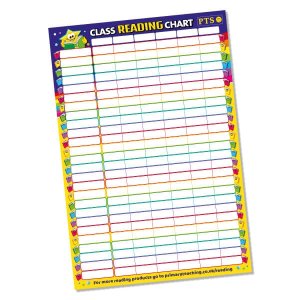 In school we are keen to get ALL children reading as we believe 'Readers become Leaders'.  If a child reads 3 times a week to an adult (obviously do more if you have time!) they gain a sticker on the chart. If they have 5 stickers by the end of the half term they are rewarded by being able to go to Miss Griffiths for story time with hot chocolate and tasty treats.
A MASSIVE well done to all of our 'Readers Become Leaders' stars this half term.  Even more children have been reading at least times per week at home and we couldn't be prouder!