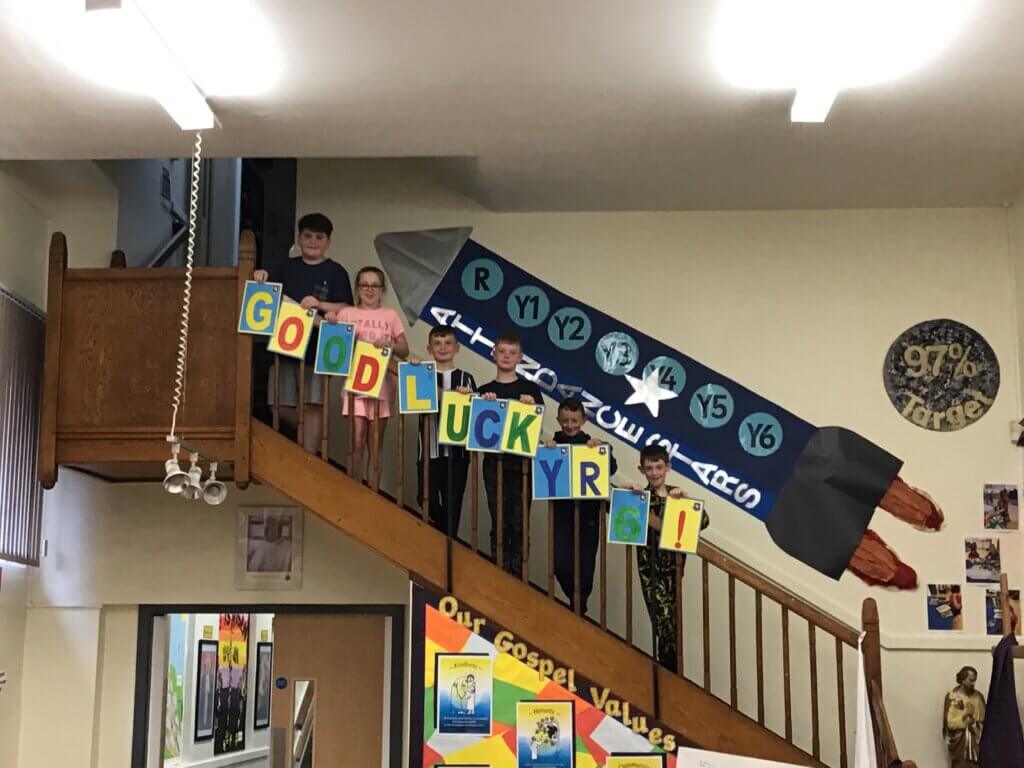 Good Luck Year 6!
Goodbye and good luck to an amazing Year 6!.  It wasn't the end to your primary school years that we had planned for you but we hope you enjoyed the activities and treats that were prepared for you.
Saying goodbye to your primary school, teachers and friends can be difficult, which is why we have created a page all for YOU!
You can write to your teachers if you have any worries or questions over the next few weeks and the first few weeks in high school.  You will always be members of the St Joseph's School Family and we will always be here for you and will miss you greatly.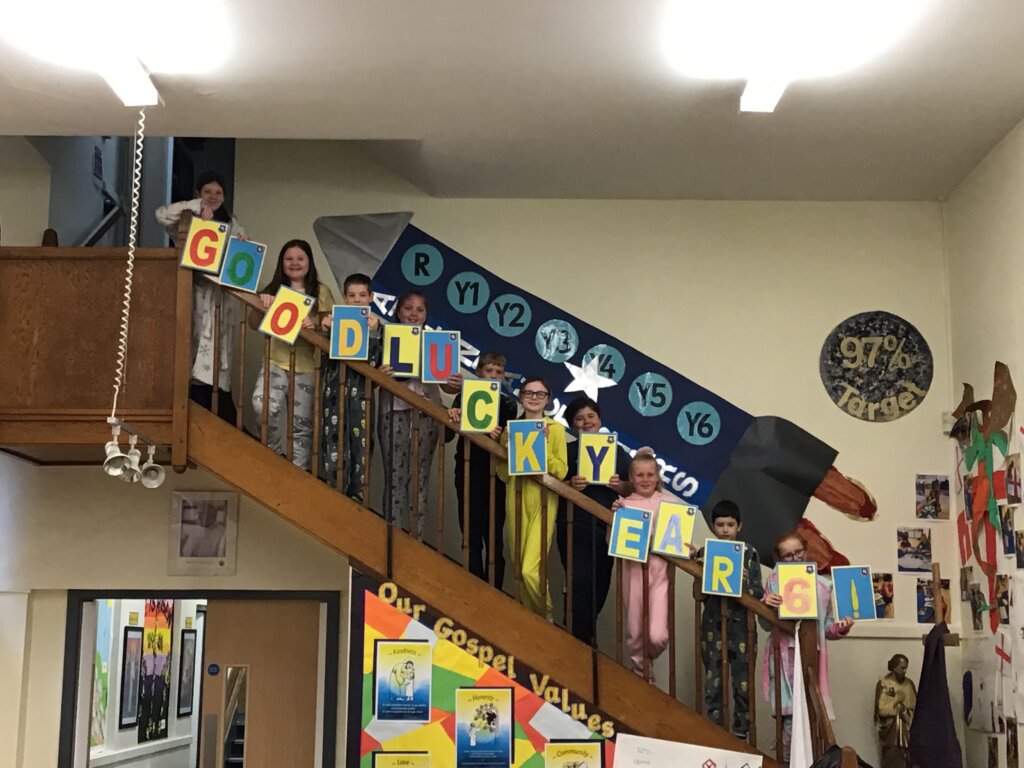 Letter from Mrs Hamilton!
To the new Year 7
Its Mrs Hamilton here, wanting to wish you lots of luck for the next part of your journey! Your end of Year 6 and Primary School was not what we hoped for but always remember how much we love you and will miss you! 
I know you will all be amazing at High School! You are all shining stars so show them exactly what you can do – enjoy every moment and embrace all that's new.
You had better come and see me in your new uniforms and tell me all about your first few weeks. 
Stay safe and be good.
Never forget we are always here for you, you will always be a part of our St. Joe's family.
Much love 
Mrs Hamilton x x x