Della has been using her knowledge of phonics to recognise the sounds and squirt them with her water gun!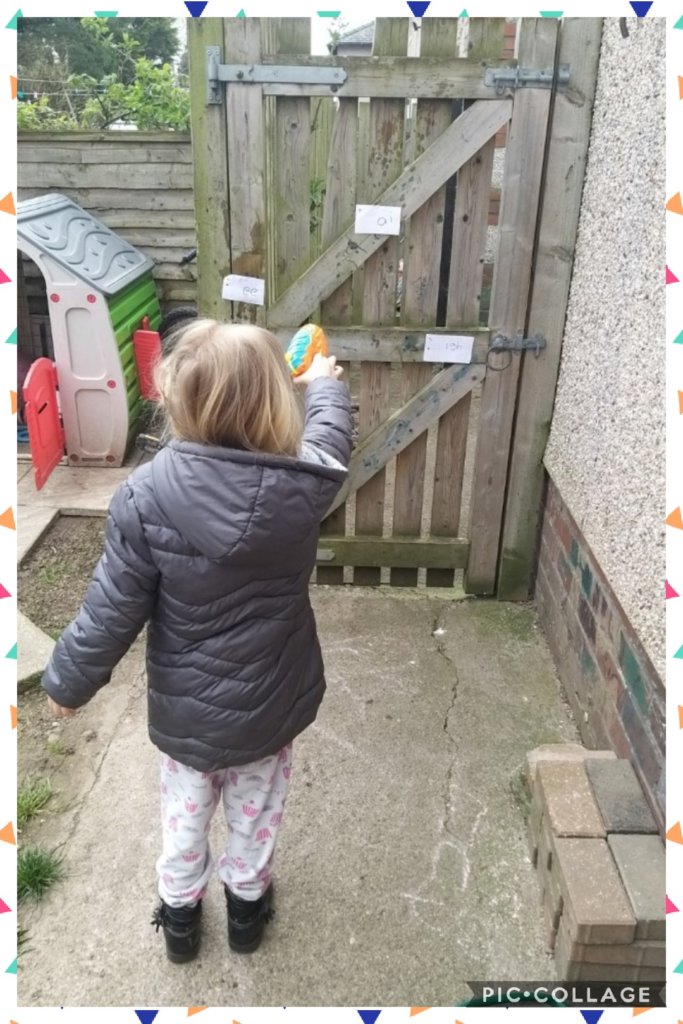 Julia has been watching Mrs Bibbys phonics videos and working on her writing of the 'oi', 'or' and 'ur' sounds. She also watched the story Handa's Surprise and drew Handa's basket labeling the fruit.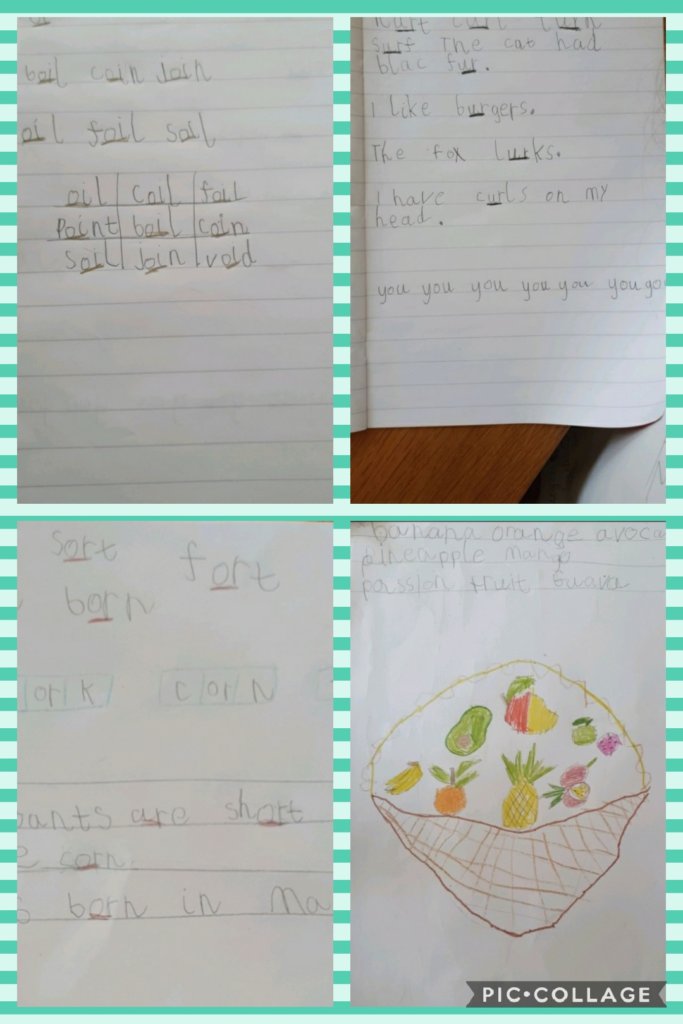 Oskar has also been helping to make meals and he also made Handa's basket.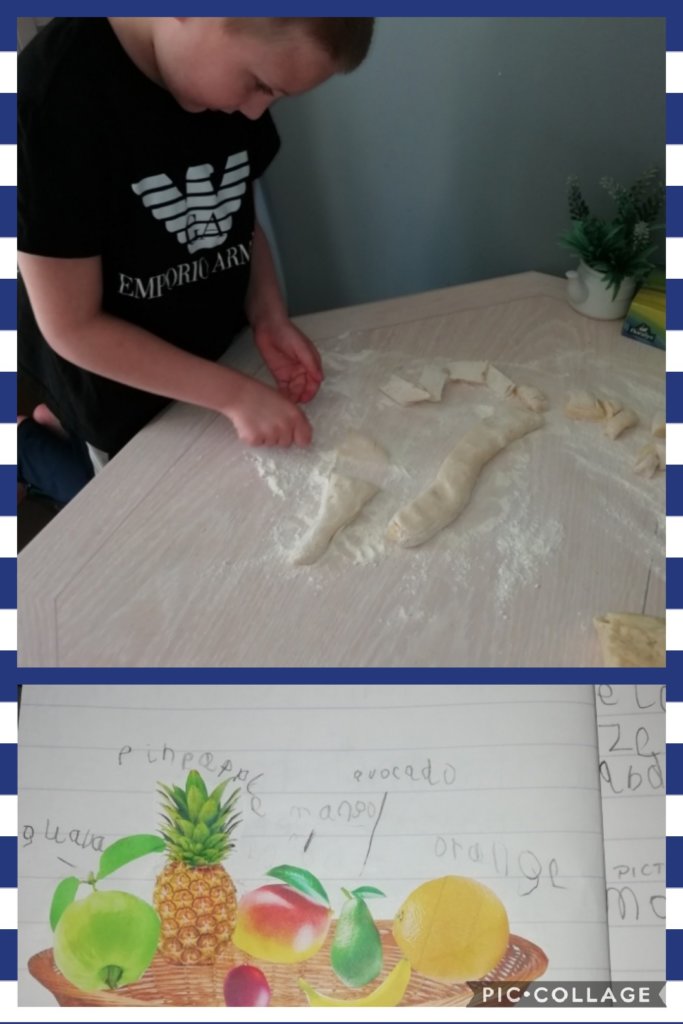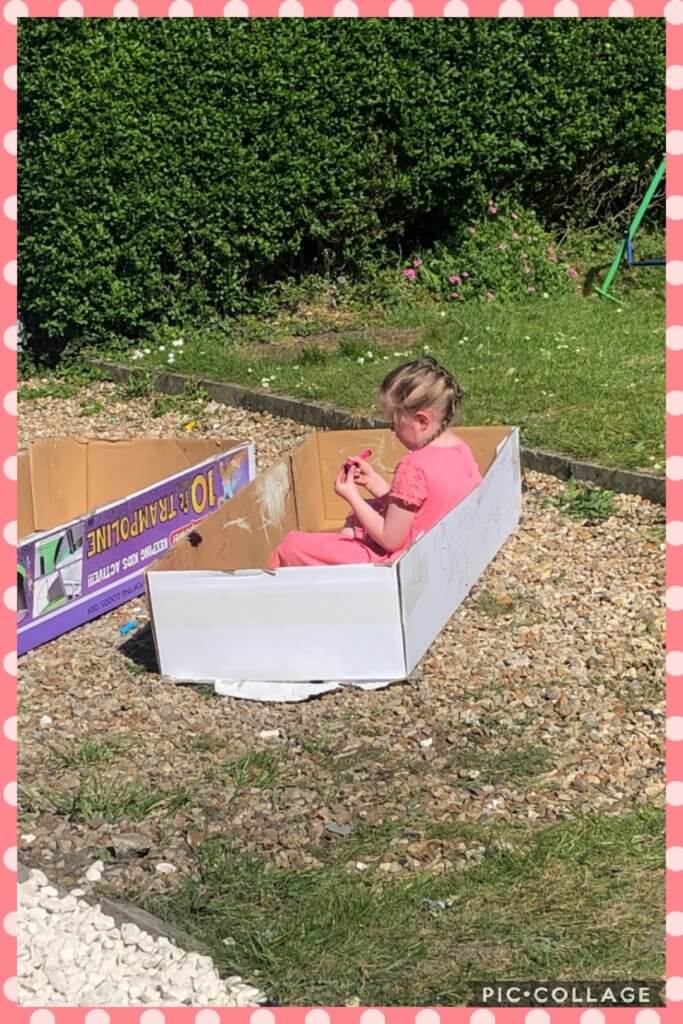 Lacey has been practising her shape recognition and she has been writing her phonics sounds and daily tricky words.