Ellie has had very fun week. She has been walking daily and learnt to swing all by herself! She has been very brave this week, she found minibeasts in her garden and even picked some of them up. Her Mummy has been so proud of her as shes been practising her phonics sounds and even practised writing her alphabet. Keep up that hard work Ellie!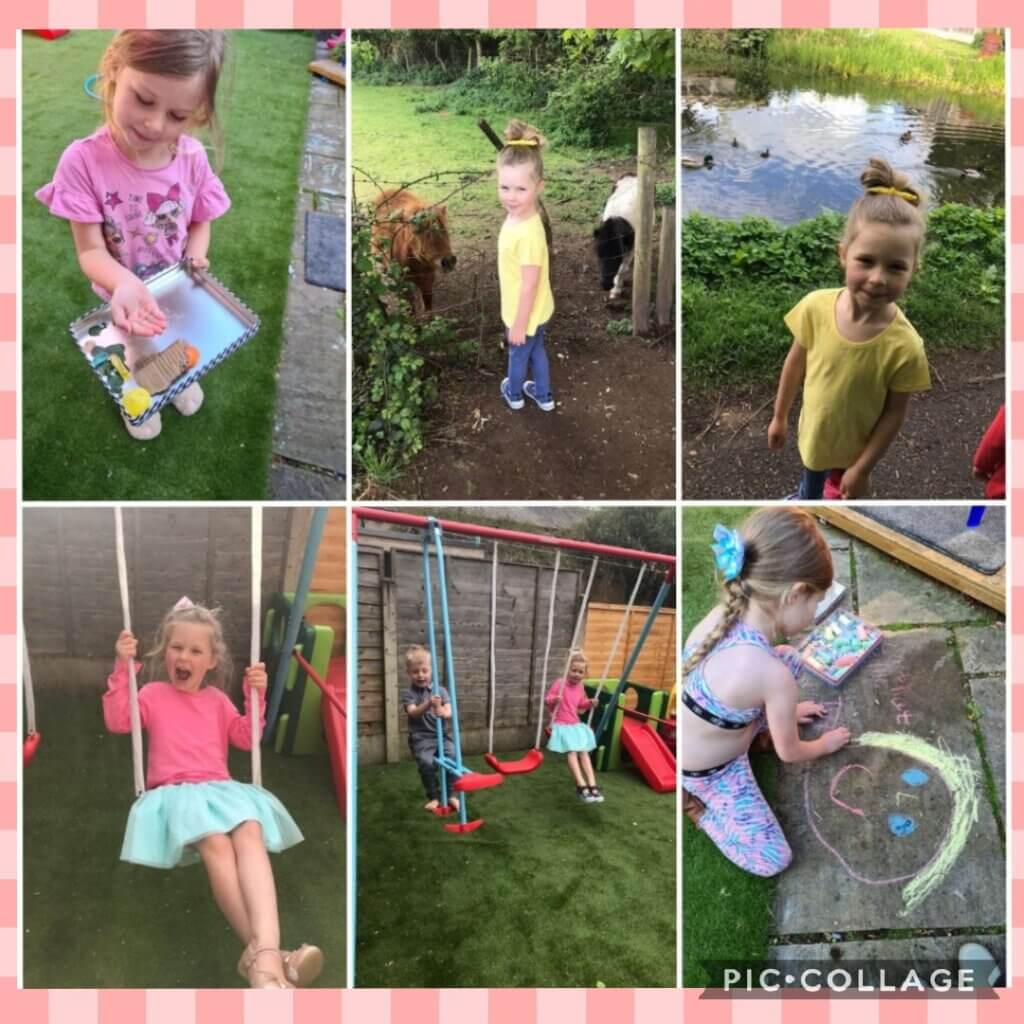 This week I challenged reception to practise their doubling, halving and sharing. Lacey practised halving shapes and look at her beautiful flower pot that she created.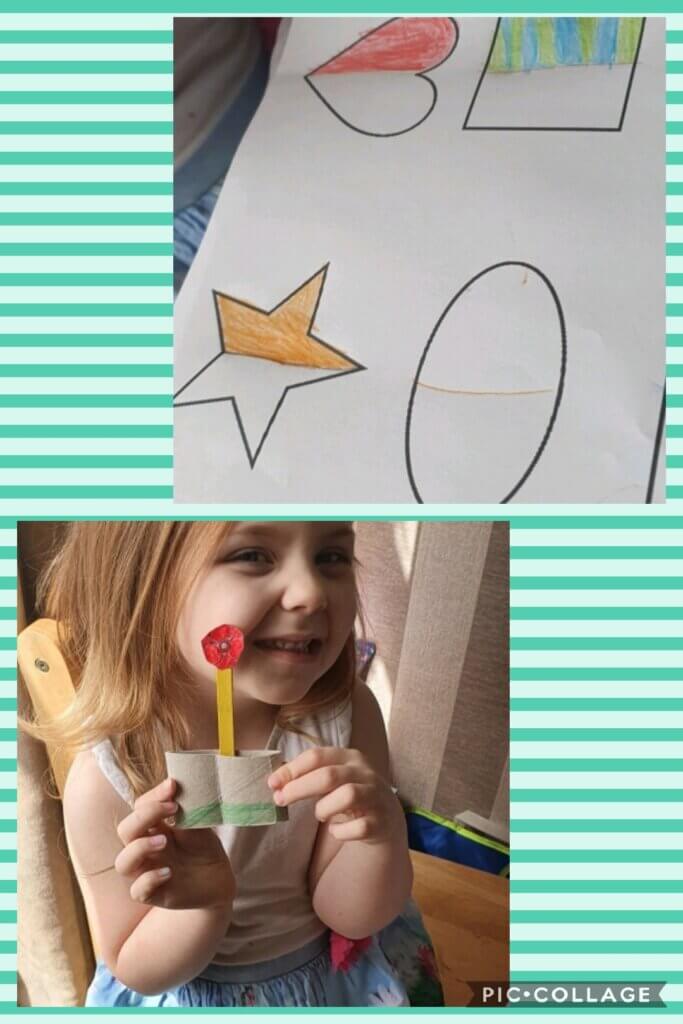 Eric has been practising doubling by using ladybird spots to help him. He has also been using beans to practise his addition. Well done Eric!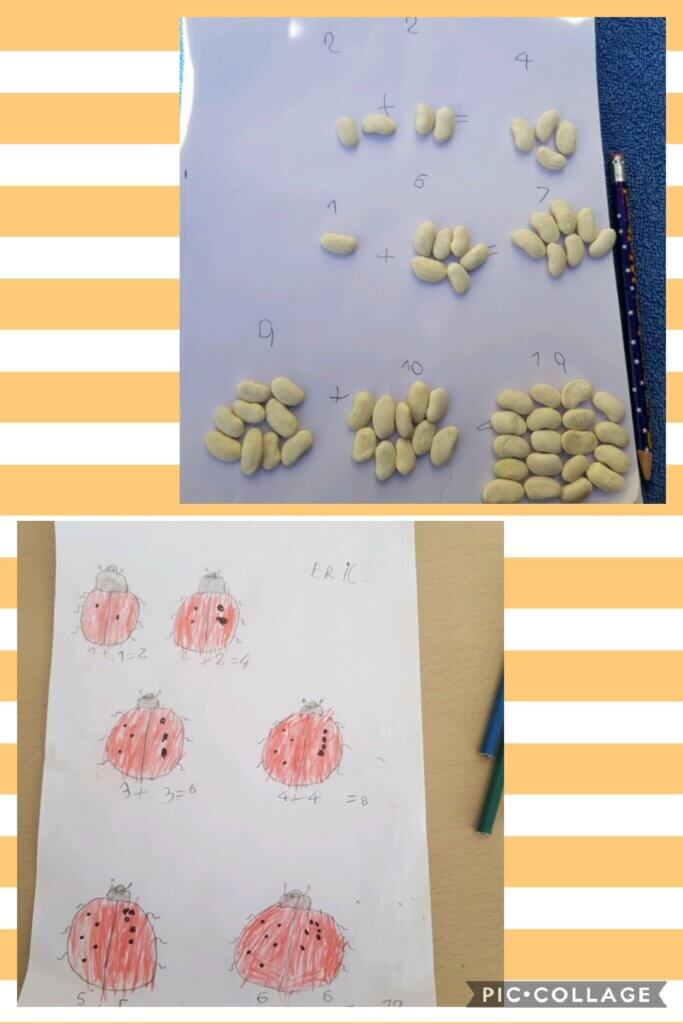 Wow what a busy week it has been for Oskar! He went on a spring walk finding treasures for signs of spring. He has been practising his halving, sharing and doubling. He has been reading two syllable words and look at his fantastic writing about our weekly story 'Hattie Peck'. He even researched all about Chickens. Well done Oskar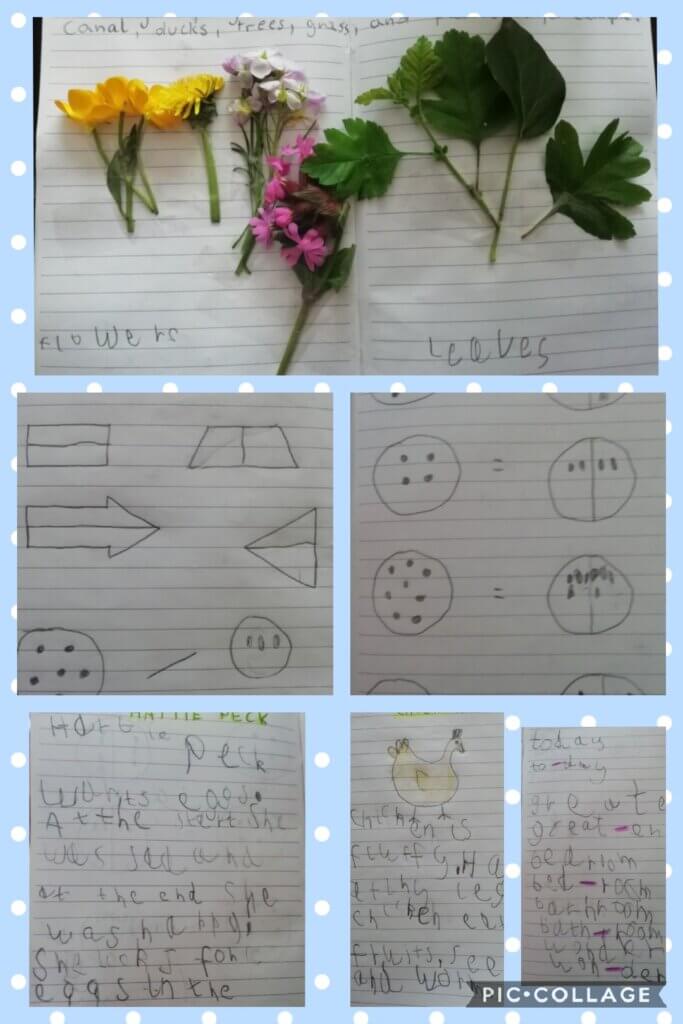 Julia has also been writing about our weekly story 'Hattie Peck'. Check our her wonderful writing. She also researched all about chickens and practised her doubling, halving and sharing. Well done Julia!